We believe that through an ever-growing, enthusiastic, and safe worldwide freediving community, the sport will reach more and more people who can reap the many benefits of a consistent practice.
We encourage students to keep freediving safely, regardless of location or access to instructors. When you have someone to trust with your safety, you can relax and enjoy your dives. Likewise, attending to another diver boosts your confidence and trains you to be more attuned to safety in general. As a bonus, diving with a buddy is more fun and allows you to keep learning from each other.
Feel free to add your location to this map anytime. You can also save it to your favorites, share it, and embed it to your site. It's here so traveling freedivers can find one another and buddy up.
What others said about Freedive Utopia
There's a reason Esteban has all 5 stars. I've taken freediving before from someone else but didn't feel like I was getting all of the "whys" and "hows." But after doing one intro class with Esteban we decided to do a 3 day course and get our L1 certification with him. He has a wealth of knowledge and is amazing at recognizing small adjustments to dramatically improve my abilities. I loved the wide range of different cenotes he took us to on each day. Thank you Esteban!
dustinperience
2022-05-03
Esteban is a truly wonderful freediving coach, and provides an experience that I find truly special and valuable. I appreciate the gentle discipline with which he approaches diving, and how he has shown me the way to deeper places of feeling and deeper depths in the water. He really invited me to be curious about myself under the pressure of the water, to be patient and allow the gates to open. Diving with Freedive Utopia has been very transformative and helped nurture my love for freediving in a very healthy and joyful way. I learned that each dive can be enjoyable and that diving is a practice I will do for many years to come. Thank you so much Esteban, and I am looking forward to the next time I can dive with you in Tulum. Gracias yogi!
I had a great freediving experience with Esteban. He offered complete and clear instructions and good equipment was included. Even though he is not a local, he has good connections and knows the most amazing spots for freediving in the area. Esteban always made me feel safe and secure while going down. Preparing for the dive is very important, to get into the right state of mind. My first dive with Esteban was at Angelita cenote and the second at Laguna Kaan Luum, and by the way the beauty of this place is indescribable, really a very nice place to relax. For sure next time I'm back in Tulum I will look for Esteban.
The introduction I got from Esteban into the world of freediving was great! It's a step by step process in which he makes sure you never end up in an uncomfortable situation, even when you go further down as you ever did before. If our stay would have been longer, i would have extended my course with 2 days for sure!
Freediving in a cenote has been a bucket list item for a while, but checking it will leave me with a greater sense of accomplishment than I had ever imagined. I took the Freediver Course with Esteban, and was blown away by his knowledge, patience, and teaching talent.His focus on safety gave me the confidence to break beyond my (self-perceived) limits diving, and helped me achieve dive goals that I did not even think possible for myself! Esteban is also an extremely observant and personable teacher. I appreciated that he was able to provide specific and personalized advice to help me improve my dive experience and technique. I had high expectations for a freediving lesson/experience, and Esteban fully exceeded them. Thank you again, Freedive Utopia - for an incredible experience! I can't wait to come back and dive with you again soon!
Estaban at Freedive Eutopia was absolutely amazing. It was my first time free diving and he made it a smooth, easy, beautiful experience. I learned a ton, and it wasn't just equalization technique or how to safely recovery dive. He helped me and my dive partners connect with our distinctly different challenges and find our own was to relax and breakthrough to deeper dives. It was the perfect entry to freediving and I recommend anyone go to Tulum and dive with Estaban!
Highly reccomended! We were seeking for a special experience that's far from the mess tourism of Tulum. It was our first time free diving, but have done scuba before. It was a magical experience, we fell completely in love with meditation in the water. Esteban introduced us to 4 different breathing techniques and dived with us each time keeping an eye contact. He is such a gentle and zen soul, felt so easy to learn from him and feel safe. It was truly the highlight of our trip. El pit is great if it's sunny around 1 pm for good photos. He also took a gropro video of us.
I went Free diving training at Sinota Anglita with Esteban it was amazin extremely professional !! Thank you very much we will be happy to came again in the future
Met Esteban while he was teaching his students at Cenote Angelita, and instantly asked if he could teach me and my friend the day after. Freediving is such a fun and amazing experience. I overcame my fear of being in deep water thanks to the great instructor and coach Esteban!! Never expected to be this happy and content in water. He gave great feedback and good knowledge about freediving and just staying relaxed and calm in the water. Am definitely planning on doing more freediving, and hopefully get to take LVL 2 of freediving with Esteban!
Sasha Kirakosyan
2022-01-17
first trainer who really helped me with my co2 sensitivity struggle. his easy breathing technic worked perfectly so, that I could finally relax under the water and really enjoy being there. thank you so much, Esteban!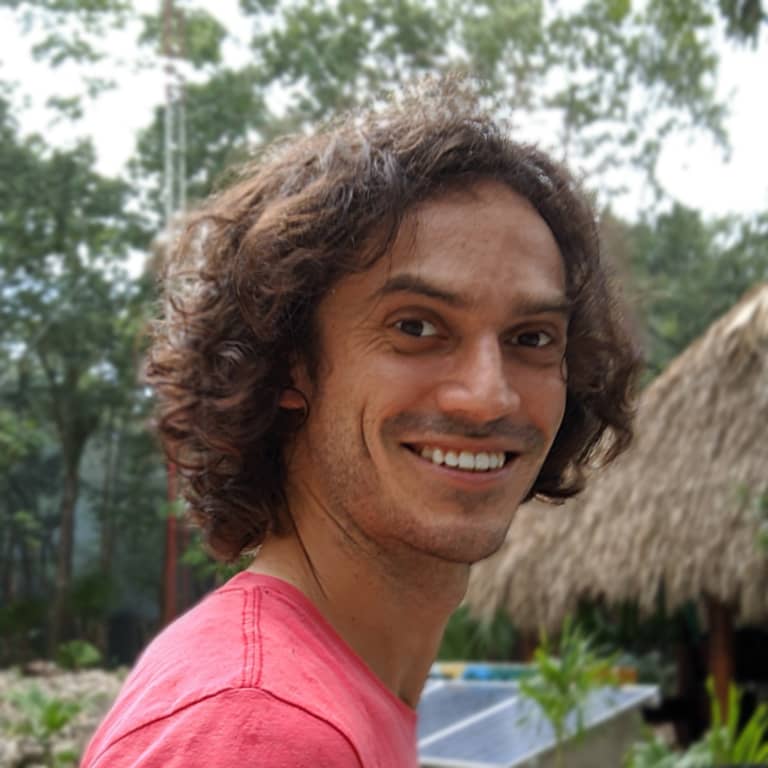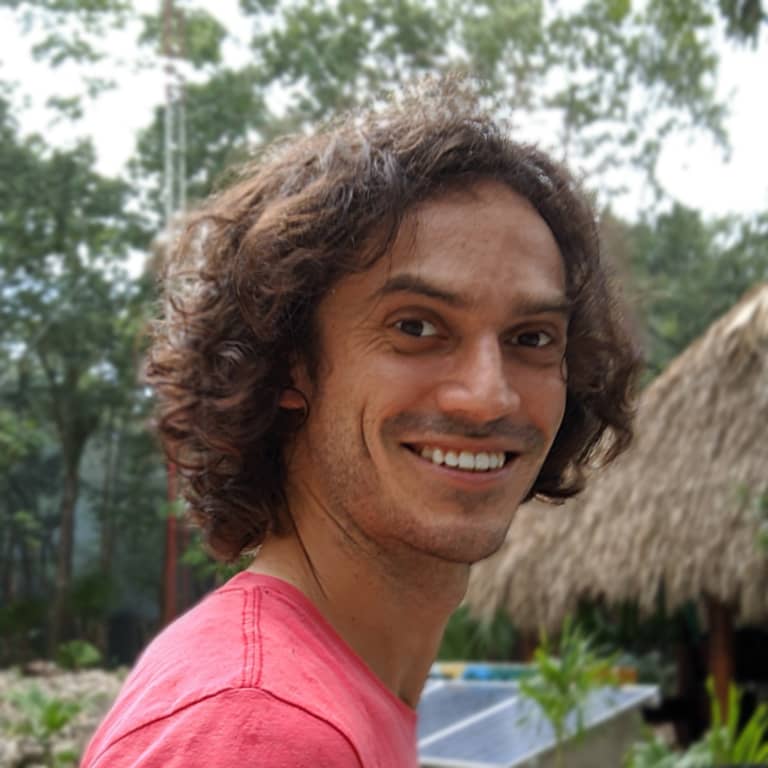 Hi, I'm Esteban Pando, founder of Freedive Utopia. I'm an Apnea Total freediving instructor and a PADI divemaster who has been freediving in the Yucatan Peninsula since 2013. For the last seven years, I have worked as an instructor for several dive shops and freediving schools throughout the region. Besides teaching freediving full time, I'm also a safety diver during international freediving competitions and national and world record events. Originally from Argentina, I speak both Spanish and English fluently and love to connect with people from all over the world.
The peninsula is where I cut my teeth as a freediver, and because I've dived, learned, and taught in many other places, I can say with confidence that the cenotes alongside the Caribbean reef are a freediving Utopia. The tranquil beauty and translucence of these fragile environments help us tap into the inner peace and relaxation we need for exploring the underwater world.
Because freediving has changed my outlook on life and my relationship to my body, I'm passionate about sharing the experience with others. I still get a thrill every time I watch the positive transformations my students undergo after just a few hours in the water.